Westin Snowmass Wedding Venues
Create the dream of a lifetime. Plan your wedding in Snowmass.
The flexible event spaces throughout The Westin Snowmass Resort allow you to customize your wedding to your personal style with special décor, personalized catering menus, floral arrangements, live entertainment and anything else you may need for an unforgettable occasion.
The Westin Terrace
Our new mountainside open-air terrace will give you unparalleled views of the mountain range, highlighted by the 7 fire features surrounding the hotel's newest event space. The terrace, which is adjacent to Snowmass Kitchen, can easily seat 150 for a wedding ceremony, or a standing reception. Or move inside after the ceremony for a private dining experience in the Snowmass Kitchen.
The Westin Garden Terrace Tent
A 4,100 square foot summer season tent brings the outside indoors with a rooftop location that offers views that literally go on for miles. Your guests will enjoy incredible mountain vistas surrounding our majestic valley from the most popular rooftop location in the Snowmass. It truly is your empty canvas - waiting to be filled.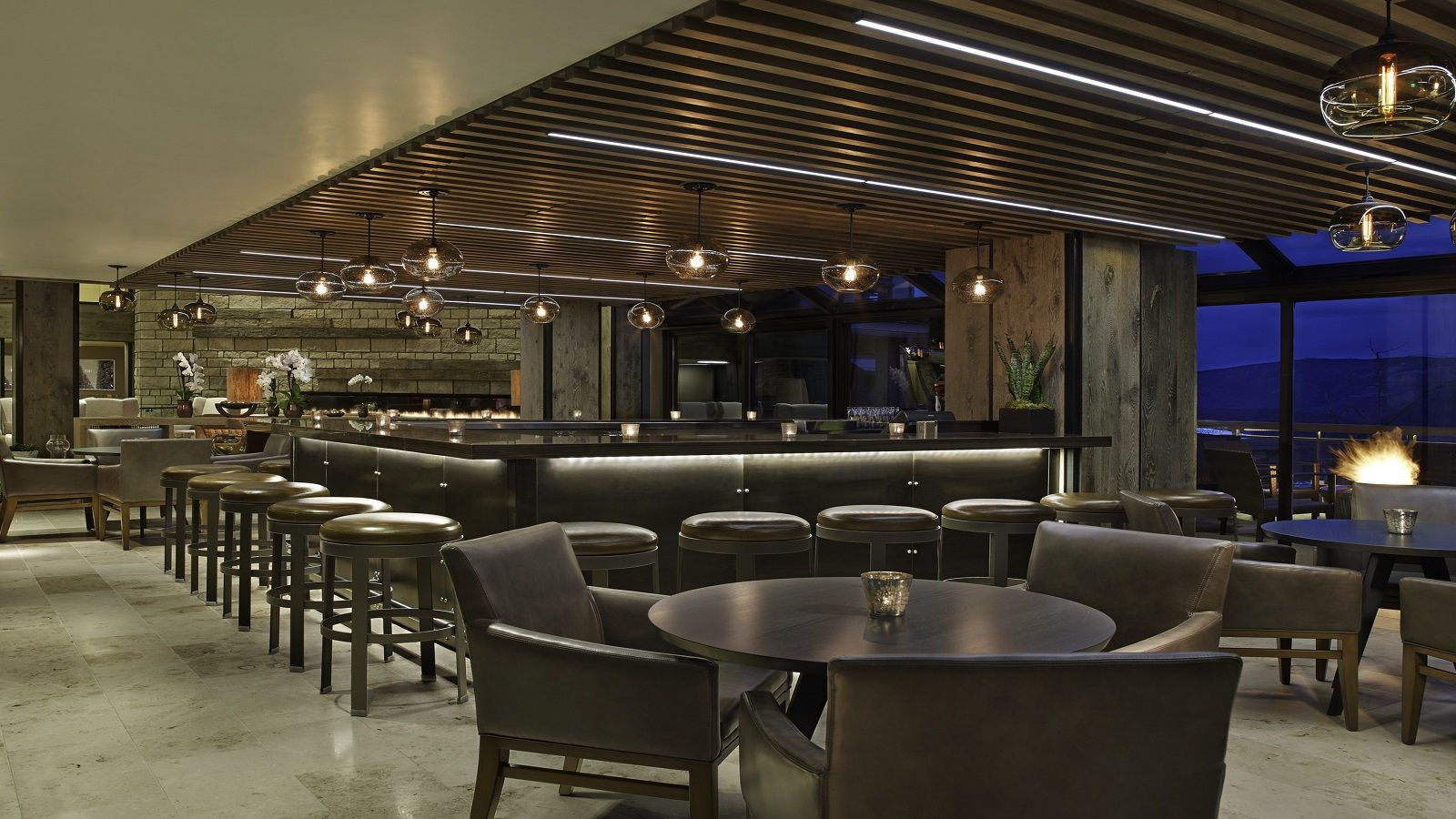 The Vue Lounge Deck
Perfect for small parties and private dinners. Take in the expansive view, the starry nights and the proximity to the slopes all the while relaxing and enjoy the amazing vibe from the Vue Lounge. Lounge furniture, mountainside seating and fire features will enhance your outside experience.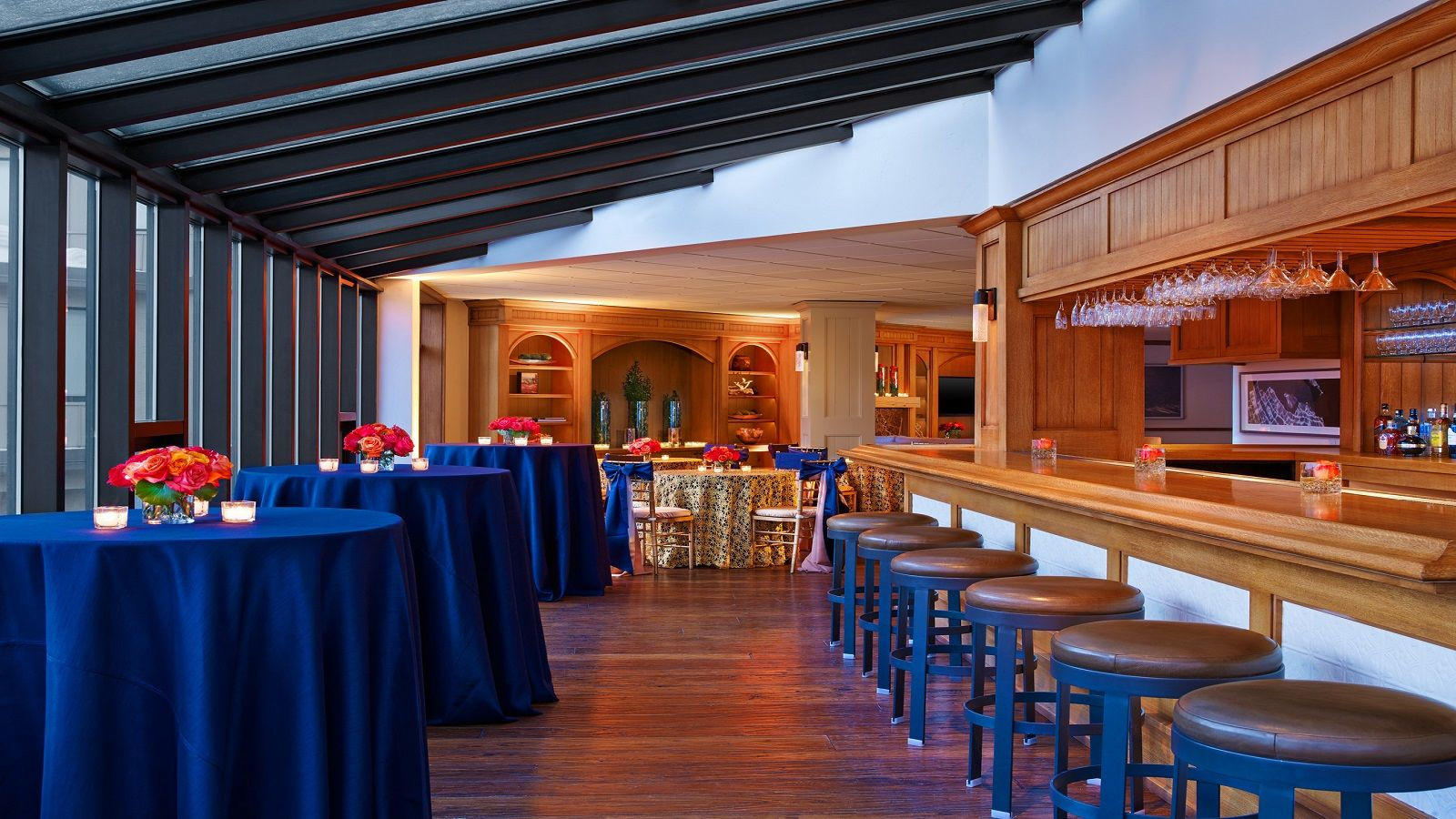 The Overlook
The Overlook is our "best kept secret". In the Overlook, you have the ability to host 50 for a gourmet dinner or up to 125 for a reception. The warm and stylish design with wood floors, private fireplace and a built in bar create the ideal setting for a memorable, intimate event.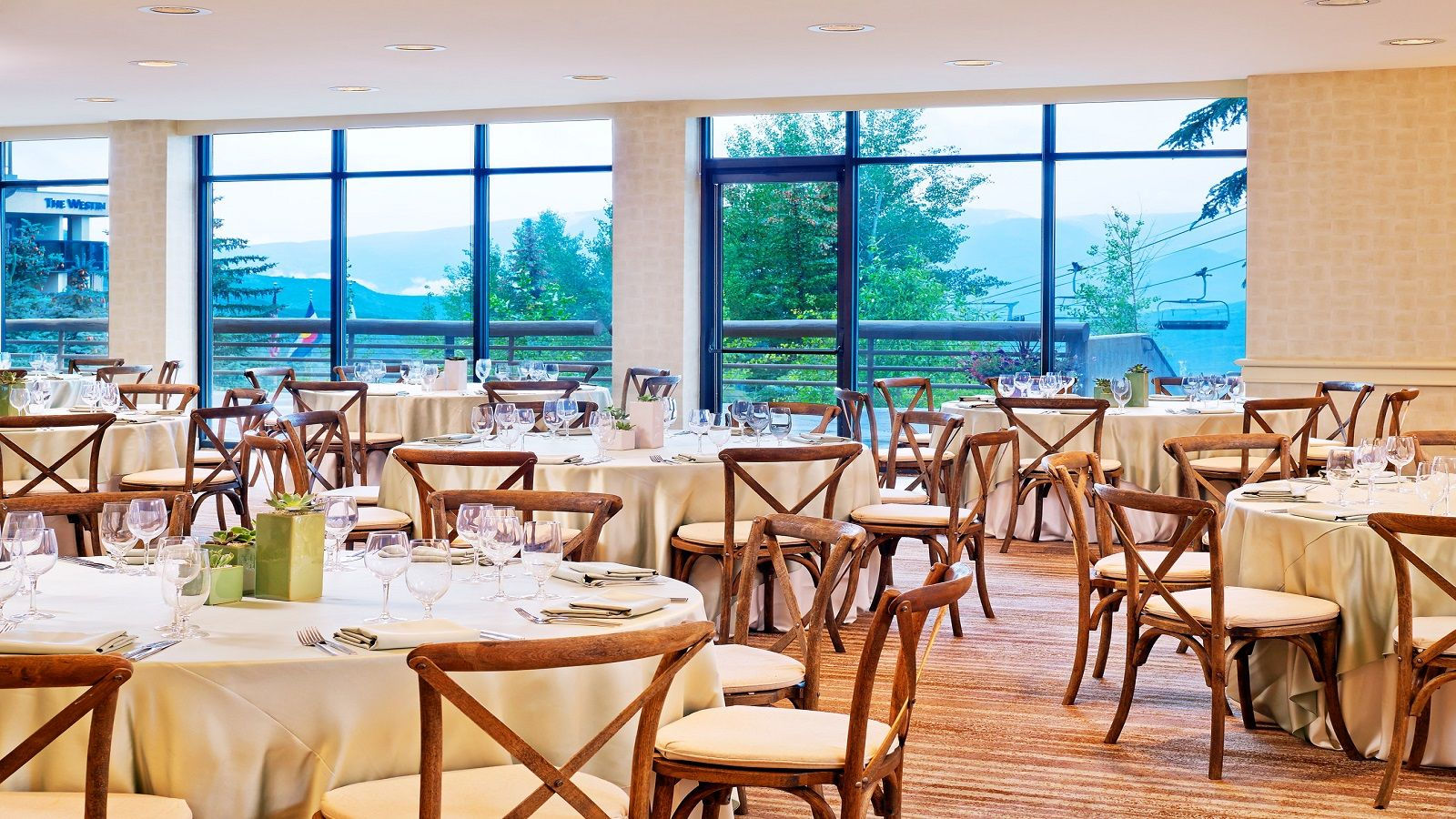 Alpine Springs Meeting Room
The floor to ceiling windows, a mere 10 steps from the slopes, gives this room endless possibility. The view, the expansive deck and the design invite nature into your event. The easy access and open space allows for up to 250 reception attendees.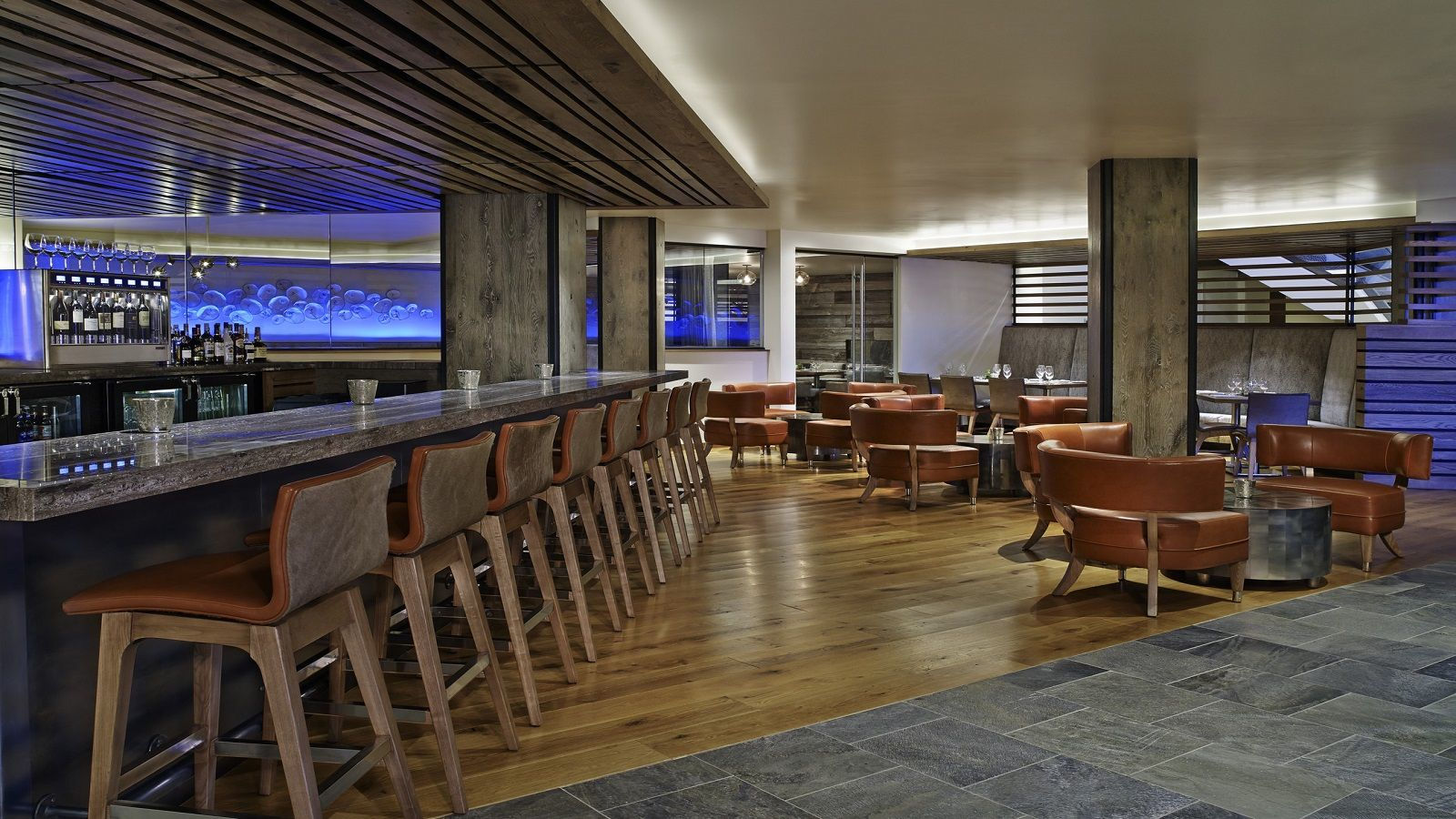 Snowmass Kitchen Private Dining Rooms
Private dining within a restaurant has never felt so inviting. The two private rooms, seating 15 and 30, are waiting to inspire your guests with a relaxing atmosphere and contemporary cuisine.